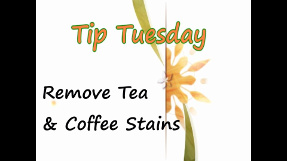 Embarrassed about those ugly tea and coffee stains in your cups? Smile, there is an easy solution for you…
Sometimes arm strength is not enough to open those stubborn jars and bottles and we have to use our brain strength to win the battle! Here are a few quick ti...
It's as easy as 1-2-3, Caramelize Almonds, Walnuts, Pecans or any other nuts and get that fantastic crunch, texture and the right amount of sweetness a...