Everyone can use a little more fiber in their diets but fiber doesn't have to be thick and yucky. Meet fiber in the form of a delicious Oat Bran Muffi...
Breakfast is always a hectic time in our homes, not to mention the varied tastes amongst family members! For those who want a quick, hearty breakfast that i...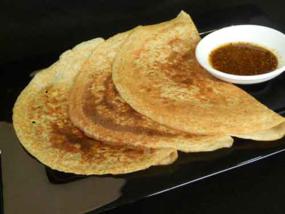 This fantastic nutritious packed Dosa made with majority Oats and lesser Rice is a perfect start (breakfast) or end (dinner) for the day. More of the Oats an...