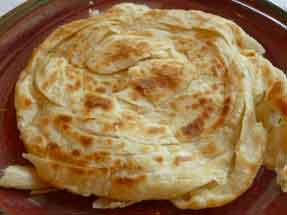 Malabar Parottas or Kerala Parathas are a street food originating from the Malabar region along the coast of Southern India. Some secrets can't always ...
This layered Parotta is from the Malabar region of India (State of Kerala). On a recent visit to India (Ooty), we ate at a small road-side joint and had this...
Maria from MariasMenu.com was kind enough to share her knowledge of cooking from the Malabar region of the State of Kerala. This awesome Malabar Chicken Dish...