We're not lying when we say "Chicken Curry in a Hurry"! In less than 30 minutes, you'll be on your way to enjoying this scrumptious ...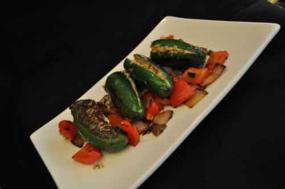 If you're looking for a side dish with a major kick, you've got to try this Sauteed Stuffed Jalapenos recipe. Fresh jalapeno peppers are stuffed...
Gourmet desserts don't have to be as hard to make as they'll seem to your guests. Try this easy recipe for Buttered Walnut Mousse that you can m...