A traditional Indian meal is incomplete without a pickle. There are so many different ways of making pickles – cooking, fermenting over days in the sun...
Dosakai is strange! Why would we say that? Well, it is classified as a fruit but eaten and cooked like a vegetable! It is known as a Yellow Indian Cucumber &...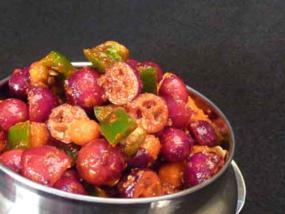 This great pickle is a real tease…by the time you really start relishing the pickle – it's gone! The cranberry season is so short lived tha...