Dosakai is strange! Why would we say that? Well, it is classified as a fruit but eaten and cooked like a vegetable! It is known as a Yellow Indian Cucumber &...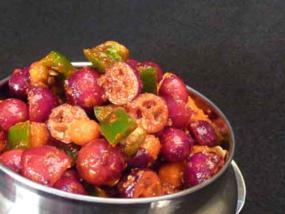 This great pickle is a real tease…by the time you really start relishing the pickle – it's gone! The cranberry season is so short lived tha...
Fast and easy to make and the part we like, no waiting for days and days and days! Enjoy this easy to make delicious pickle made from raw mangoes. Click her...